Patients' confidence lies at the heart of everything we do. The team of orthodontists and associates strive to create a warm and friendly atmosphere in which patients can receive the best orthodontic treatment. Space is specifically designed in order to offer patients  comfortable, relaxing and welcoming environment.
Once the diagnosis has been set  very precisely and carefully, our goal is to tailor the treatment individually to you and your orthodontic problem. Our knowledge and skills are directed towards achieving the perfect smile and function of the oral system, framed in the perfect harmony of your face.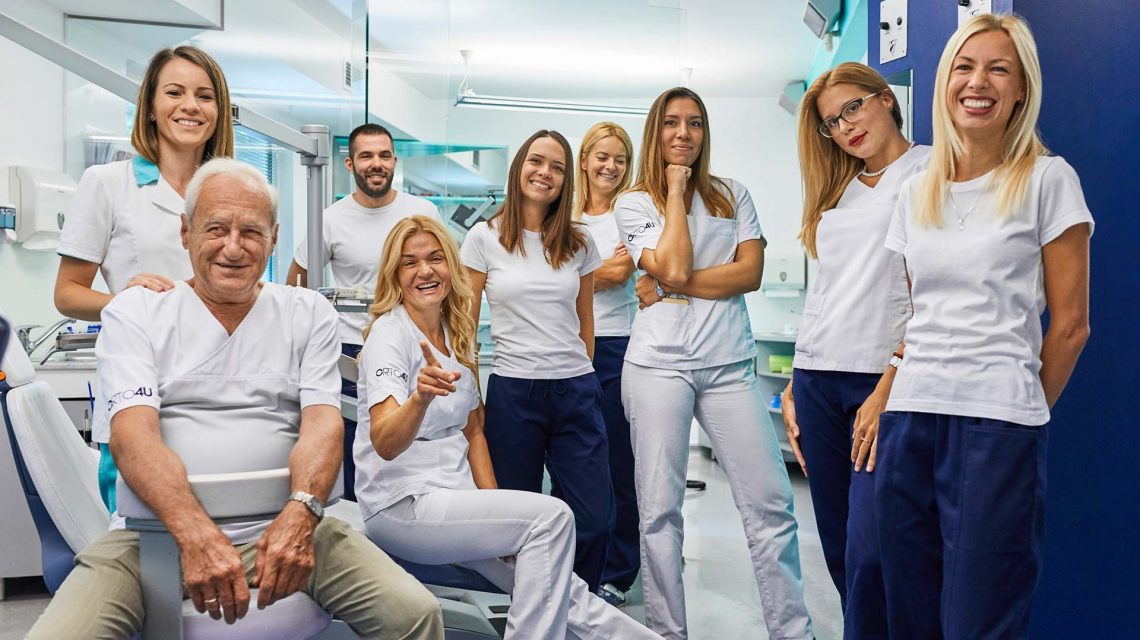 Devoted to the patient's problem, we maintain the highest standards in all areas of our profession. We are trained and equipped to perform advanced diagnostic and therapeutic methods, using advanced techniques, technologies and sterilization procedures. We are constantly improving and investing in our knowledge to achieve the highest level of orthodontic treatment for our patients.
We apply advanced digital diagnostic tools such as X ray analysis of the teeth, jaws and soft tissues of the face, as well as wide range of therapeutic techniques and skills: from removable appliances, functional appliances, to various types of extraoral appliances, invisalign foils and fixed appliances with advanced wire technology or with individual arches manually bent specifically for you.