A nice, wide smile is of great importance for each child – both for his or her health and confidence. For that reason, it is extremely important to start taking care of the development of their teeth and to visit the dentist regularly.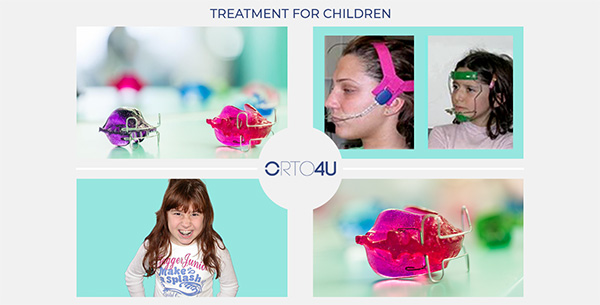 The rule is to visit an orthodontist as soon as you notice a problem with your child. It is a great advantage if the patient visits the orthodontist for the first time around the age of 7 when the first permanent molars appear and the teeth replacement begins. It is the right time for preventive patient monitoring programme and a proper assessment of the moment for the beginning of the orthodontic therapy. If the patients come to us during the period of jaw growth and tooth replacement (7-9 years), we can influence the development of the jaw, and we can also make sure that the teeth will be positioned properly.
Sometimes, removal of deciduous teeth can prevent the irregular eruption of permanent teeth. When the first problems appear, which are recognized at an early age, with planned guidance of the replacement of milky teeth and the reduction of permanent teeth, the emergence of incorrectly positioned permanent teeth can be directed(serial teeth extraction). In that way, the patient is being prepared for the upcoming therapy with fixed appliances or shortening the time of the treatment with fixed appliances when they reach a higher age.