How can a fixed appliance change your face and give you a beautiful smile?
In people with long face shape, there is sometimes a problem with dental crowding, that is, and as a result we have teeth crowding due to the lack of space. The fixed appliance will provide stability of the bite and improve the aesthetic appearance of the teeth.
Look at the results after wearing fixed appliance: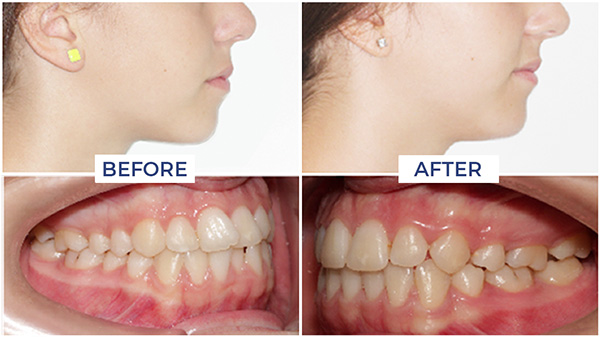 And about the results of treating this problem (crowding) with the patients wearing a fixed appliance is best illustrated by a photograph of our patient before and after the treatment.
If you would like to make your appointment for the examination or consult us if a fixed prosthesis is for you - contact us.