In patients with true crowding (lack of space for placing the permanent teeth in the available bone space), the therapeutic procedure is to reduce the number of permanent teeth.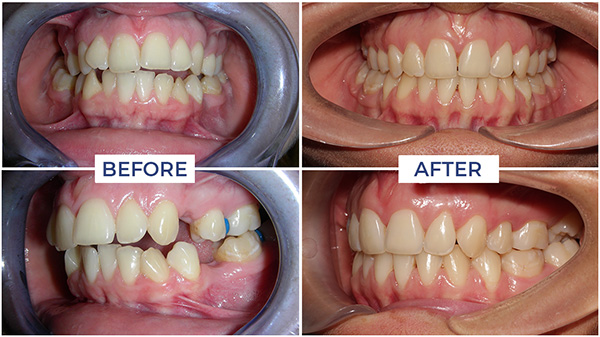 Often in orthodontic practice for the patient, such a treatment plan is surprising and raises a number of questions.
Here are some of the answers :
There are innate borders of the bone in which the teeth are located.
Bone volume is genetically determined and will not increase during life with the adult patients.
Your orthodontist must recognize these boundaries and design the treatment within them.
What is important is recognizing (diagnosing) the dimensions of the lower face and performing the treatment in accordance with the harmony of the face and muscular balance.
The text was prepared by Dr Biljana Reba, a member of  ORTO4U team.