BEFORE THE TREATMENT
The patient has a pronounced deficient profile with a retracted lower jaw.
The teeth accordingly have no harmonized occlusal contact.
AFTER THE TREATMENT
The therapy was conducted by fixed appliance, and by the use of extraoral forces for a period of two and a half years.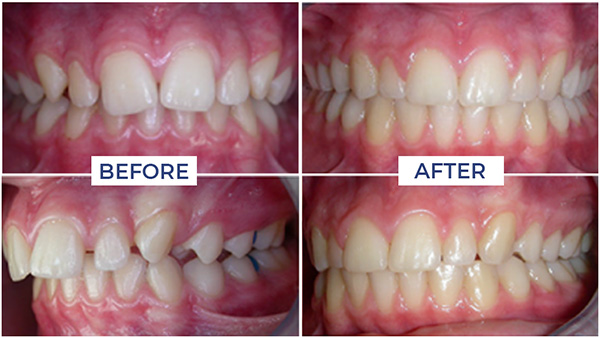 The profile has been significantly improved. Occlusal relationships are harmonious. Chewing function rehabilitated.